Service & Repairs
The Fresh Air Company recognises the importance of maintaining air conditioning and refrigeration systems in excellent working order at all times. Our engineers carry out repairs and modification on all makes of equipment. Our planned preventive maintenance service is designed to prolong the life of air conditioning and refrigeration systems and avoid any necessary breakdowns. Call outs are charged as per our standard schedule rates and any subsequent work will be subject to your acceptance in respond to a written quotation. In Some cases the engineer is able to provide a repair cost while attending a break down, as he is able to contact our office where our sales engineer is able to provide prices for any parts that are required instantly.
Our preventive maintenance contracts are to ensure that your air conditioning and cooling equipment is running at maximum efficiency. Maintenance contract is based upon two six monthly visits per annum where equipment data is recorded, with a Maintance service sheet sent out after each service. Detailing make, models, Refrigerant type, weight and also performance data of each unit.  More frequent visits can be scheduled if required by a customer.
In the event of a system failure our air conditioning/refrigeration maintenance contract can guarantee response within 2-4 hours of notification being received, day or night 365 days a year. The Fresh Air Company only employs engineers who are fully qualified, trained and skilled in maintenance service of air conditioning and refrigeration equipment. Our engineers hold F-Gas certification.
Why The Fresh Air Company as your maintenance solution?
24 hour 365 day respond to service call-outs
All works carried out by qualified engineers whose qualifications and accreditations are monitored by the management team
Direct access to spare part component manufacturers
Industry support and knowledge to ensure that whatever your equipment requires we can fulfil
Free of charge  service history system of maintained equipment.
In a standard service we carry out the following checks and measures.
You will find some companies `Clean the filters and leave site` We do far more than other companies.
Check Function of Air Conditioner ( all operation modes diagnosed )
Clean Filters on inside unit
Check Condensate Drain for Leaks and run of drain.
De grease and clean inside cooling coil using a specialist de-greasant.
Flush any debri / slime through drain pan and clean / sanitise.
Spray Heat Exchange Coil with Anti Fungal Treatment. We use a chemical called `Termin 8` that kills 99.9% of all bacteria
This chemical also kills all possible Legionella
Replace filter in condensate pump `if applicable`.
Replace Batteries in Infra Red Remote control.
Clean Unit and remote controller.
Clean Ceiling tiles around the unit
Check running temperatures of inside and outside unit. ( air on and off heat exchangers )
Clean outside unit, remove debi, leaves etc.
Clean outside coil, spray with de-greaser
Attach service gauges to outside unit to monitor refrigerant pressures. Note pressures and working temperatures
Provide a service report for Air Conditioning units. For Health and Safety File
Provide a visual leak test to all visible refrigeration pipes and joints To comply with new F-Gas Regulations.
We carry out service and maintenance to new ECO Community buildings, who have a mixture of services, Gas Boilers, Air Source Heat Pumps, Heat Recovery we are able to carry out and maintain the whole system under one service contract. This saves the customer time and money. As we carry out the mainatanence and repairs. Which takes out the stress of customers at making the decision to which engineer to call out if the heating stops working.
Would it be the gas engineer ? The Air Conditioning Air Source heat pump refrigeration engineer, A Air Handling mechanical engineer ? or a control panel engineer.
Our engineers cover the whole system.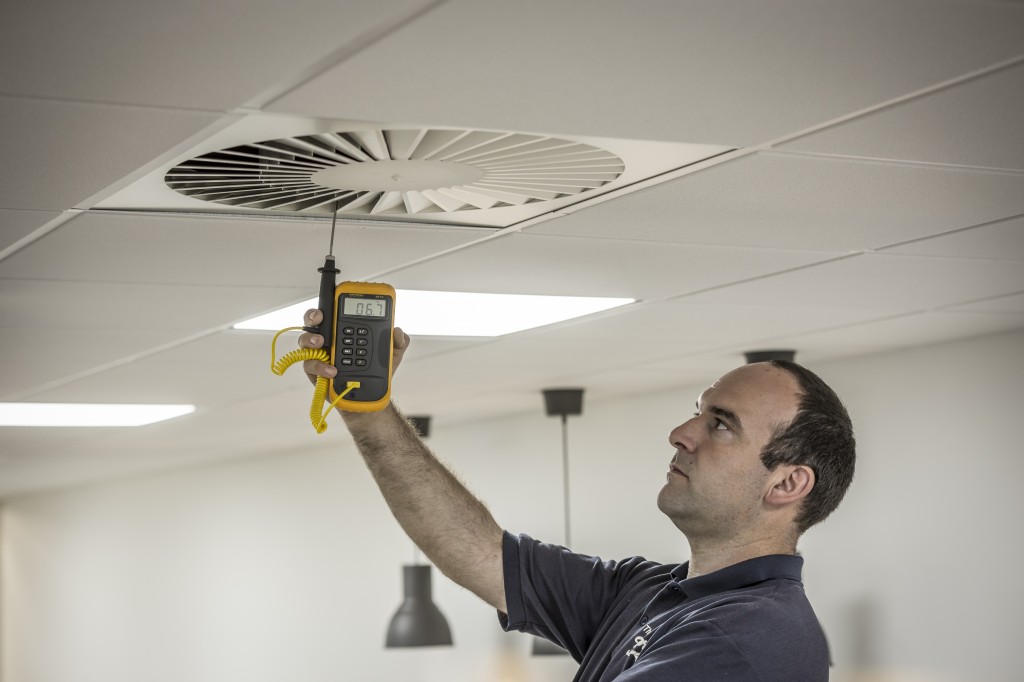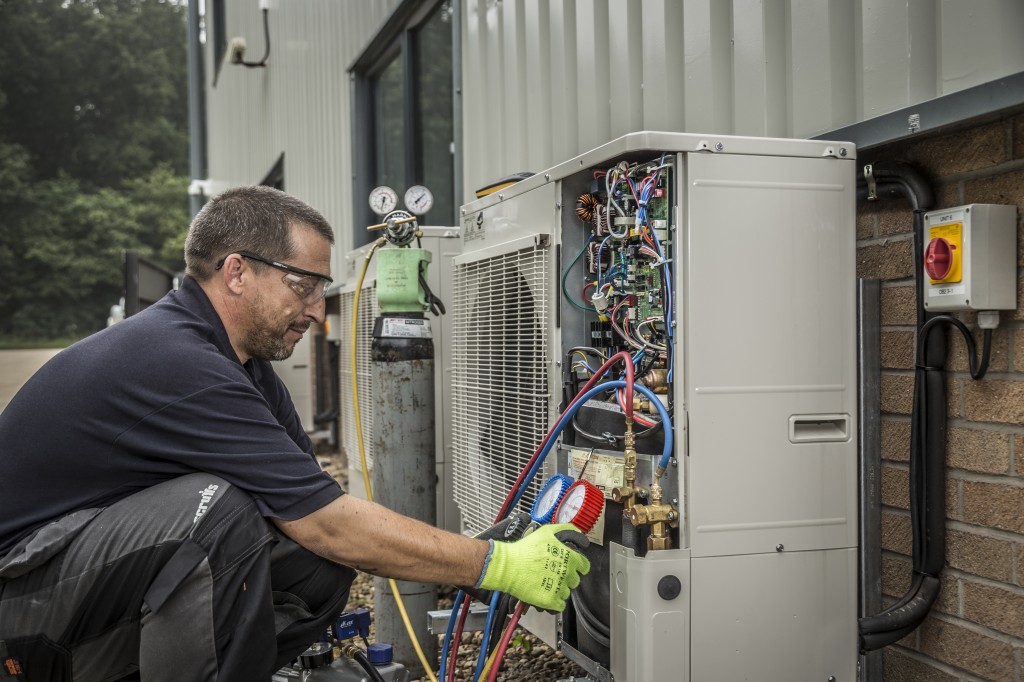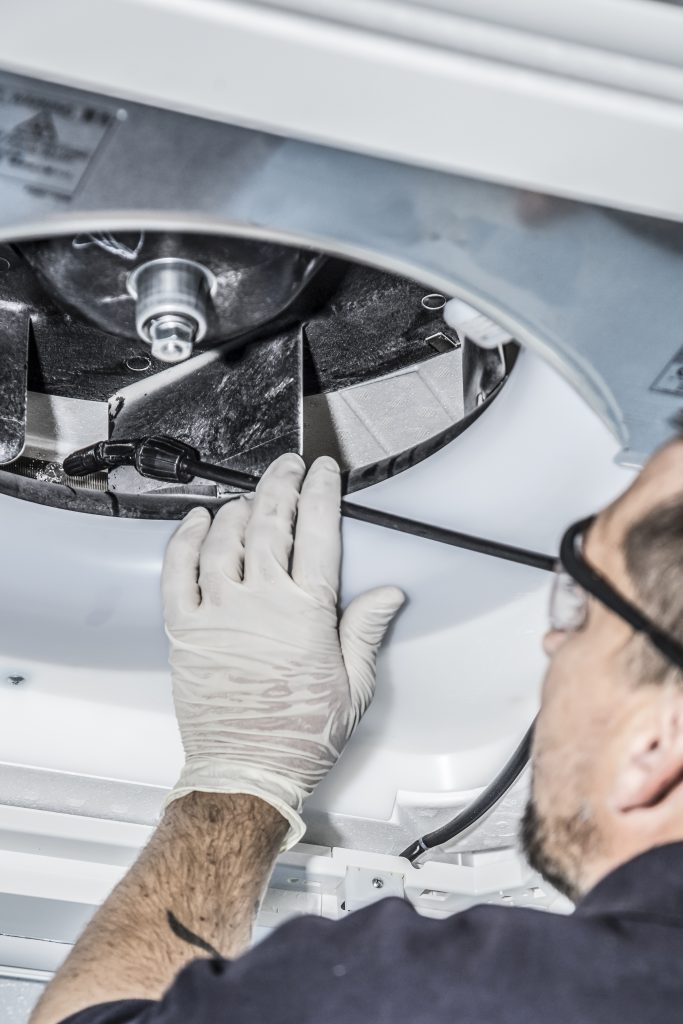 Connect
Tweets by @FreshAirMan